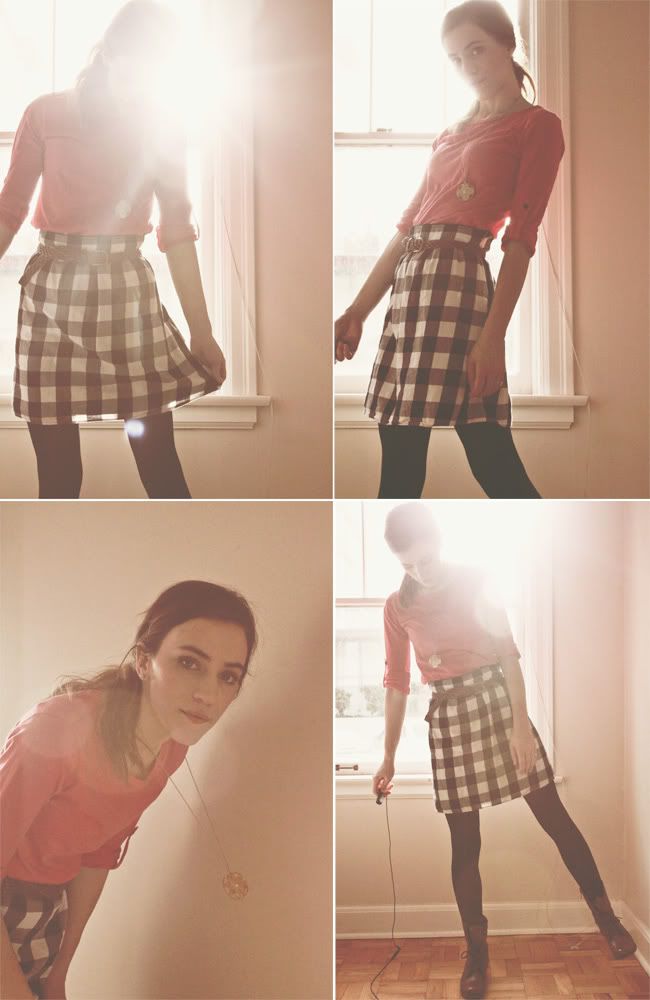 Skirt: Forever 21 (refashioned) | Shirt: Gap | Belt: Vintage | Leggings: Forever 21 | Necklace: American Eagle | Troopa Boots: Steve Madden
>>> -
This skirt used to be a dress... A very short dress
So I chopped off the top part of it, and now its a cute skirt!
The only problem is that I broke the zipper in the process : /
Maybe I'll send it down to
LIZZY
to fix it, since she is a genius at sewing
>>> -
I got some money for my birthday and so I've been trying to decide what to get.
For sure I'm getting clothes - But there are just so many places to choose from.
I love ASOS, Urban Outfitters, Jcrew (sale), Anthro (sale), H&M, etc...
Oh the options. I wish it were easier to choose!
>>> -
I got a lot of good feedback about doing a tutorial for how I get my wavy hair.
That's awesome! I will for sure be working on that and post it ASAP.
It is Friday tomorrow! Holy Smokes, this week flew by.