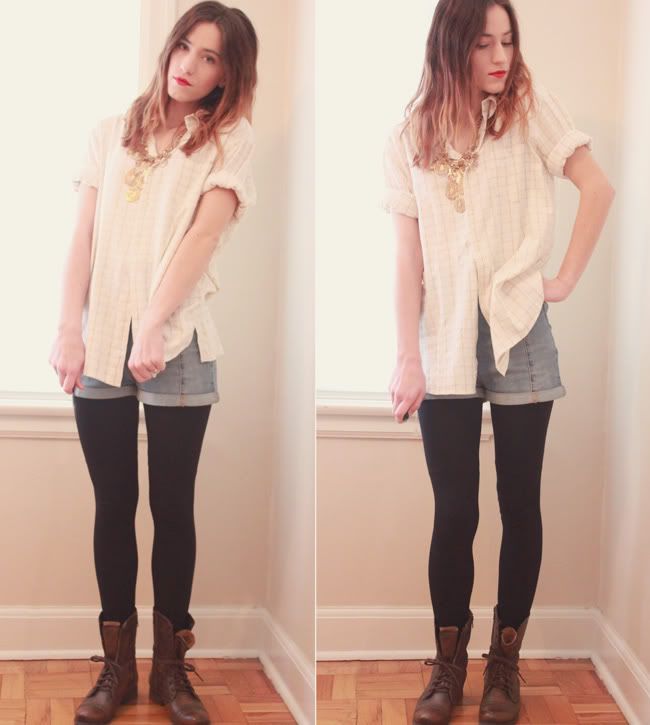 Top: From my Father-in-law | Necklaces: Jcrew & Pacsun | Shorts: H&M | Leggings: F21 | Cardy: F21 | Boots: S. Madden
So my Father-in-law, Tom, purchased 2 shirts that happened to be too small.
So Mike tried them both on, but only one fit him, so he took it.
And then guess who ended up with the other shirt? ME.
I told him I'd find a way to make it girly and then put it in my blog.
I figured that big gold jewelry & long hair would definitely do it.
Mike suggested I roll the sleeves -- Loved it.
I thought it needed some color. Hmm. Lipstick! YES!
Then the icing on the cake was this cardigan. It worked perfectly.
I wore this outfit all day today - Out to eat, to the movies, 711, etc.
I didn't think I would like this outfit so much... but, I LOVED IT.
Thank you Tom!!!
P.S. Watch out Dad, I'm going to raid your closet when we visit you in May! haha