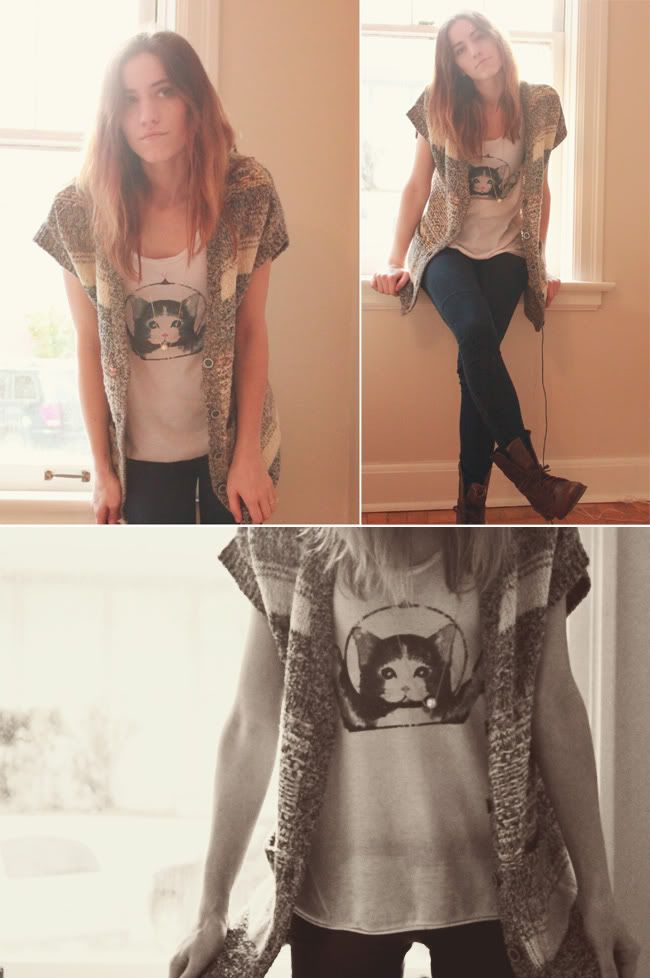 Cardigan: Forever 21 | Tank: Urban Outfitters | Jeggings: Macy's | Troopa Boots: Steve Madden | Necklace: Asos
Today has been a great day! Not to mention is was so sunny and warm :)
Mike and I went to the mall, and I got some serious shopping done.
He didn't even have to follow me around cuz he brought his Kindle & read the whole time.
I got a bunch of cute stuff from H&M: high-waisted shorts, crop tops, etc.
Also, some cute jewelry from Forever 21 as well.
You'll all be seeing everything in future outfit posts!