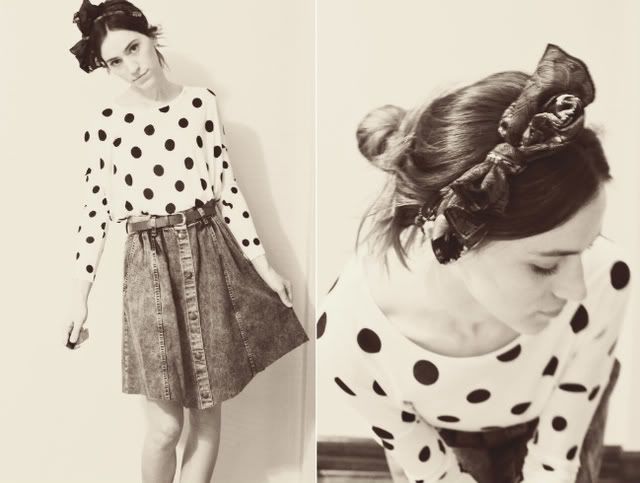 Shirt: H&M | Skirt: Thrifted | Belt: Thrifted | Hair Scarf: Thrifted

I look like Minnie Mouse. Hmm.. okay I can deal with that.

Mike and I left work, got food, when to the supplement store, then to Goodwill.
And that is where I got my thrift shopping on.

I've never had any luck going into thrift stores, but I found a few things.
Like the skirt, belt, & hair scarf that I'm wearing.
Along with an awesome dress, and another hair scarf.

I wish I could've showed you picture that was in color...
But by the time we got home it was dark outside.. So voila, B&W..
You'll be seeing this stuff in outfit posts to come. Stay tuned!