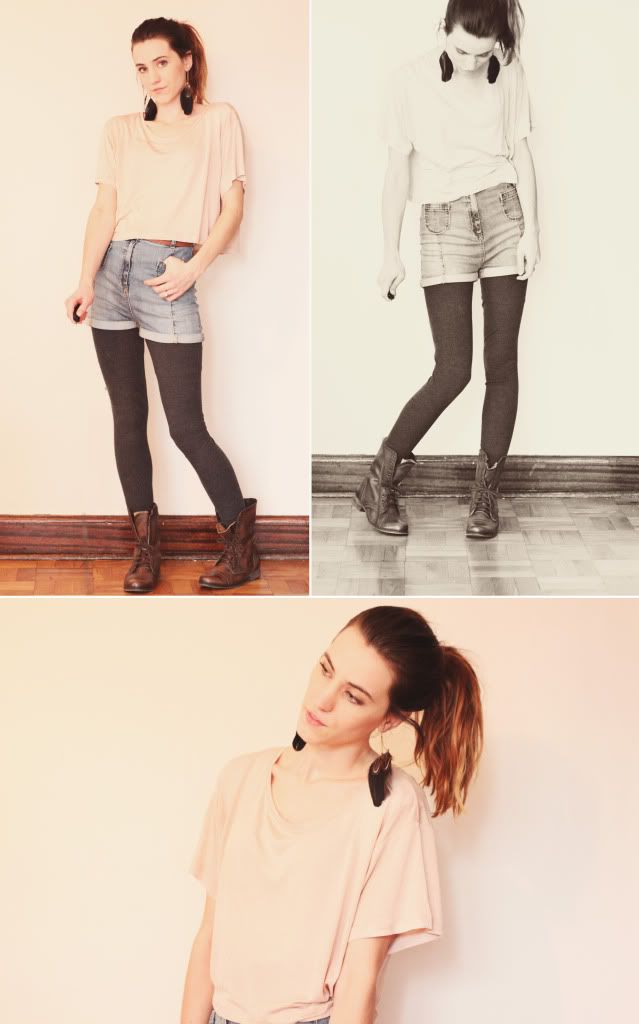 Crop Top: H&M | Shorts: H&M | Feather Earrings: Forever 21 | Leggings: American Apparel | Boots: Steve Madden
>>> -
I have been so sick of regular jeans, so I had to buy some high waisted shorts.
What do you think? I totally love them. I'm not sure if Mike likes them though...
The first thing he said to me when I put them on, "mom jeans?"haha

>>> - I'm really sorry all of my outfit pictures are taken inside ...
I've been dying to go outside and have Mike take pics, but it's too cold.
I hope ya'll aren't getting bored with these.. I'll try to spice it up some more!
>>> - Today I've been feeling extremely depressed.
And because of that, I didn't get much work done, I've been lazy around the apt, etc.
I really really hope tomorrow is a better day. Depression sucks. BOO.
>>> - Mike and I have officially finished all 6 seasons of Reno 911...
I think we watched all of them within one week.
Umm... yes I am that in love with that show. It tickles my heart.