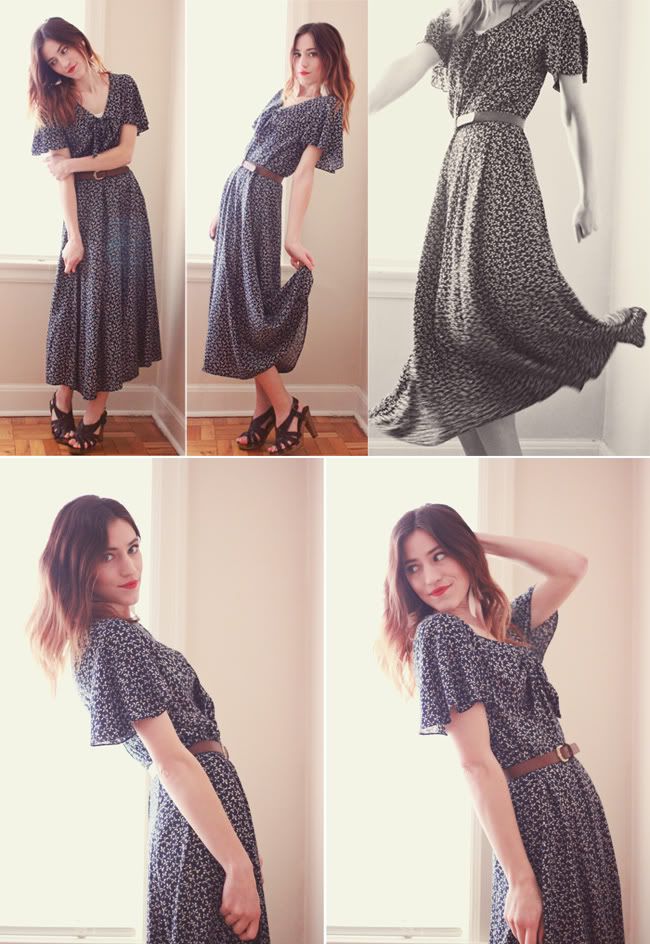 Dress: Thrifted | Belt: Thrifted | Shoes: Target | Earrings: F21
This is what I wore to church today.
I got this dress at Goodwill for only 5 bucks. Lucky me!
I love the flowy sleeves, cute print, and length -- Feels so girly.
And the only thing I had to make it great was add a simple belt. Easy.
And.....that is all I'm going to say tonight...
I gotta go spend some quality time with my cute hubby.