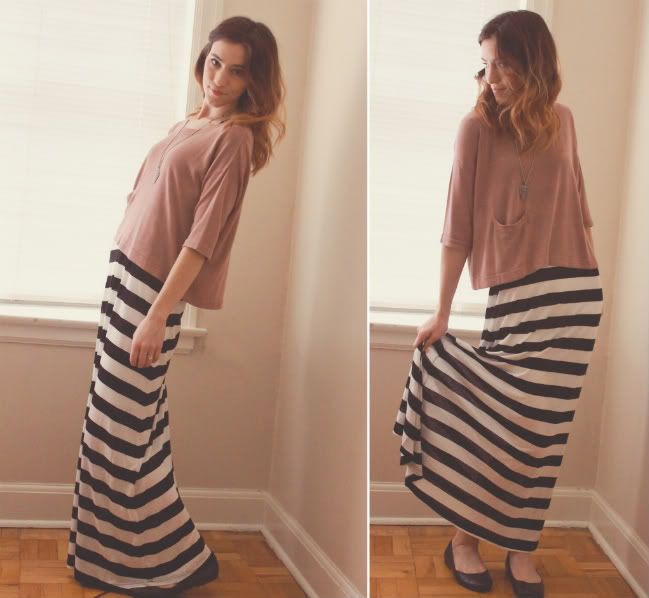 Dress: H&M | Sweater: H&M | Shoes: Nordstrom | Necklace: Gift from Mike's mom
>>> - This is what I wore to church today -- It was soooo comfy.
My dress is sleeveless so I thought a cropped top would be the perfect thing to make it modest.
Probably one of my favorite outfits to date. YAY!
>>> - I'm brainstorming ways of how I'm going to present my hair tutorial to you. (pictures, video, etc)
I'll most likely do a YouTube video since I haven't done one since my
Ombre Tutorial
.
Anyways, I'm really excited to show you how to get big waves without any heat!
>>> - So very OBSESSED with this song so I thought I would share it with you.
I found it when I was watching 'The Vicious Kind' -- Love that movie.